News
2021-02-17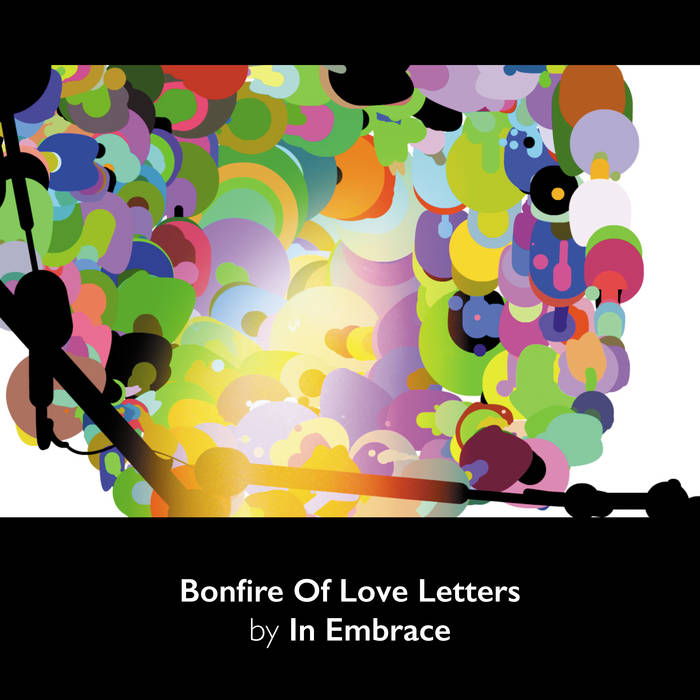 The new In Embrace rarities collection album Bonfire of Love Letters is going to be released on March 12, 2021. You can pre-order it right now at the Glass Modern bandcamp site!
A collection of In Embrace rarities: 6 B-sides + 4 previously unreleased songs – all released in a digital format for the first time and remastered by Colin Lloyd Tucker (whose CV includes work with Kate Bush).
The first five tracks were recorded in 1986/87 and produced by Peter Becker (Eyeless In Gaza) who also plays bass and rhythms. These tracks originally appeared as B-sides on the vinyl-only singles A Room Upstairs and What's Got Into Me? when the band revolved around songs by singer Gary Knight and guitarist Clive Dove with Becker on bass and Amanda Lydon on backing vocals.
These tracks also include the first-ever released cover of a Young Marble Giants song – 'Brand-New-Life'.
The next two tracks are previously unreleased live mixing-desk recordings from a 1984 concert in Coventry featuring Richard Formby (Spectrum guitarist & Wild Beasts producer) on guitar, Joby Palmer on drums and Steve Rees on bass.
The 8th track is a long-lost cover of Kevin Hewick's vocal-only 'Make' – sung solo by Gary Knight and produced by John A. Rivers – which was only available as a B-side of the 1983 7-inch single The Living Daylights.
The final two tracks are previously unheard songs recorded as home demo's in 1986/87.
The album's artwork features a digital painting and design by Gary Knight.
2019-10-23
In Embrace 2018 re-edition of their classic Too album is (still) available from Glass Redux at Bandcamp.
Remastered and Extended Edition of the 2nd In Embrace LP – originally released by Glass Records in 1983. Extended by 9 extra tracks: including single b sides, and the 12" version of 'Shouting in Cafes'. Remastered by original producer John A. Rivers at Woodbine Street Studio, July 2018.
2019-10-23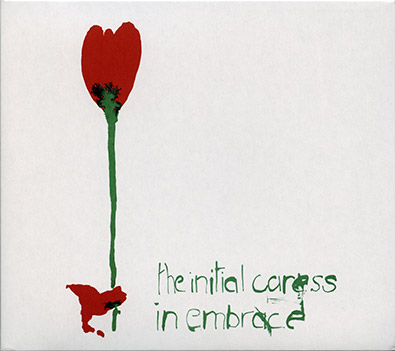 Now we also got the very first release from In Embrace out on CD at long last. Quite a great start for a band and it showed a lot of promise. John Peel played the Ep on his legendary radio show on BBC and it was clear he liked In Embrace as he had marked up how he rated the songs on the inner sleeves (visible in his online archive).
Now we get this rather scratchy sounding Ep remasted by John A. Rivers and it sounds great! Also there are demo versions for each of the tracks to show the progress to the final versions. As if that was not enough there is a demo of the special 'At East' track from the Passionfruit Pastels album and a great guitar-based demo of 'Tears Turn Fresh' from the same album. All accompanied by a nice booklet with photos and comments (even from Martyn Bates of Eyeless In Gaza, who was a big influence).
The album is available from Glass Redux at Bandcamp.
2019-10-23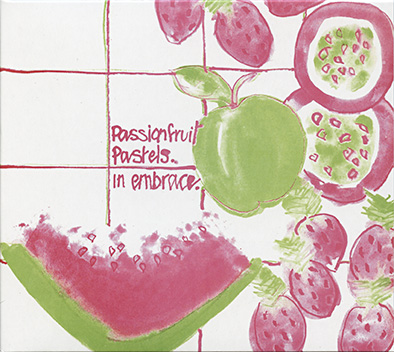 First album by In Embrace finally re-released in CD format at last and the first one in a series on the re-awakened cult label Glass Records (calling themselves Glass Redux now)! Passionfruit Pastels is all remastered and accompanied by comments by Gary and some notes by Cameron in a nice booklet. Furthermore the first 7" – Sun Brings Smiles is added to the CD as well as a demo version of Half Awake.
The great remastering has been carried out by none other than the legendary John A. Rivers who also mastered the album the first time around in 1982. Passionfruit Pastels was the first album recorded specifically for release on Glass Records.
The album is available from Glass Redux at Bandcamp.
Follow Glass Redux on Facebook and Twitter. There are suggestions in the booklet that a follow-up CD with In Embrace is set to be released by Glass as well, so stay tuned!
2015-12-19
Nice early live clip from In Embrace performing Clutching:
2003-05-19
On May 19th Cherry Red Records are releasing a CD with five In Embrace tracks on it. A Fine Day … and a Brilliant Evening features tracks by Jane & Barton, Grab Grab The Haddock and In Embrace. Amazon UK has it listed.